While Robert Pattinson and Ashley Greene were promoting Breaking Dawn Part 1 in Paris, Brussels and Stockholm; Jackson Rathbone and Nikki Reed presented the movie at the Rome Film Festival over the weekend.
The last time Twilight was promoted at the Rome Film Festival was with The Twilight Saga: New Moon, when Jamie Campbell Bower ("Caius"), Cameron Bright ("Alec"), and Charlie Bewley ("Demetri") showed up with Melissa Rosenberg.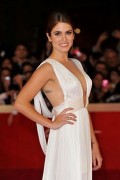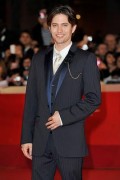 The two were in Spain last week for the Madrid Breaking Dawn - Part 1 fan event there.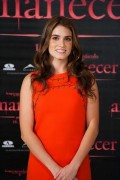 [Ina Noorazan]